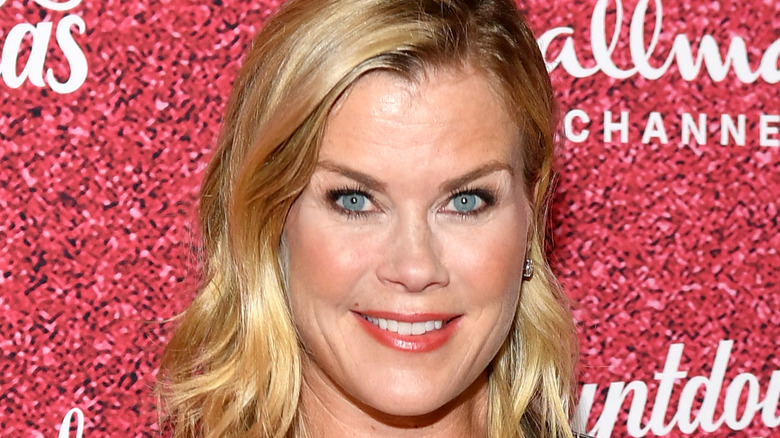 There's quite a bit of overlap when it comes to soaps like "Days of Our Lives" and Hallmark Christmas movies. On top of an often similar pool of cast members, though the scripted vibe tends to be different, the fans and on-set atmosphere are quite similar — that is if you ask stars like Alison Sweeney. The Hallmark Christmas movie pro recently starred in and produced the new Christmas movie "A Magical Christmas Village" alongside co-star Marlo Thomas. Sweeney stepped back from "Days of Our Lives" after over two decades starring on the show as Sami Brady, which has allowed her to focus on producing and playing characters like Summer Ashby in "A Magical Christmas Village."
During an exclusive interview with The List, Sweeney discussed the similarities between projects like "Days of Our Lives" and "A Magical Christmas Village" — and why she loves taking on roles in Christmas movies. Marlo Thomas also chimed in with her own passion for Christmas traditions on and off the set.
Magical Christmas days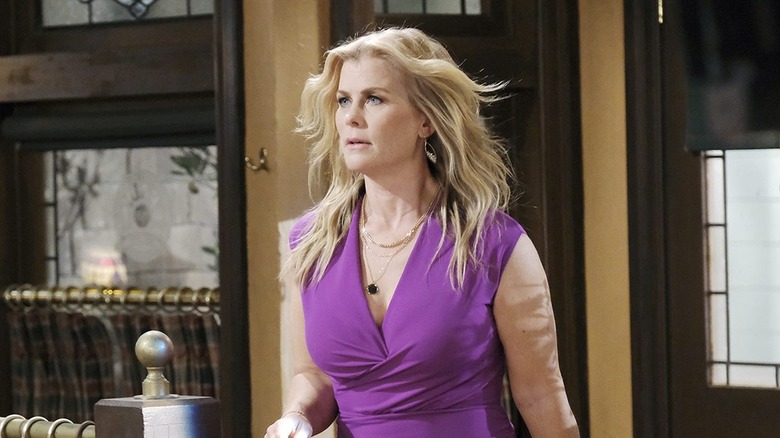 On the biggest differences between working on projects like "Days of Our Lives" and a Christmas movie, and why she keeps coming back to this genre, Sweeney said, "I love doing these movies because it is different because, first of all, I love Christmas. So [knowing I can be] celebrating Christmas in the middle of August, when we're dying, I'm like, 'I could have Christmas twice, three times a year. It's perfect for me.'" Anyone who's celebrated Christmas in July can certainly relate to that feeling.
Sweeney continued, "I love the reaction I get. In some ways, it's similar to 'Days.' I love the reaction I get from fans who watch Hallmark Christmas movies. They come up to you. Wait until you see. They love it. They remember every part of it. They want to tell you how their whole family watched it or what their Christmas tradition is watching the movies," Sweeney added. "[It makes me feel] the same way that I feel I'm part of a family with the 'Days of our Lives' fans. They're so loyal, so wonderful, and supportive, and the Hallmark fans are the same way. They make you feel like they're inviting you into their living room. You're part of their tradition."
Thomas noted, "And at a most personal time," and Sweeney agreed.
Honoring family traditions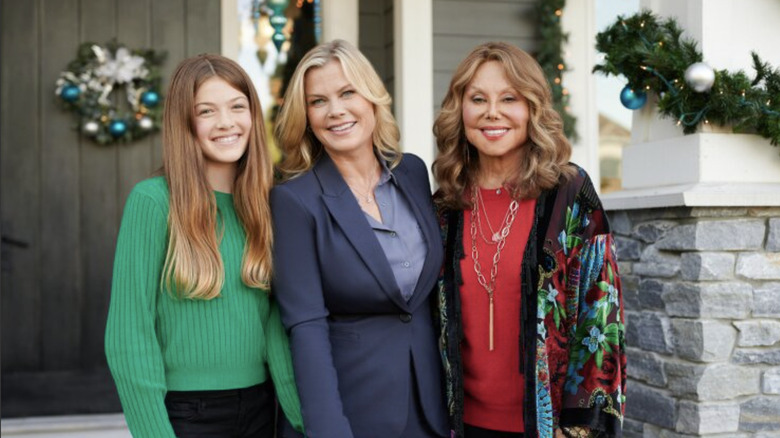 Thomas continued, "Christmas is so personal to each family. They all have their own traditions, and they all bring to it the expectation and the hope that this is all going to be good, and I think the movie does that. It delivers on hope and love, and [the] reality of the tension between members of a family, and then coming together. And it's funny, and you don't see many Christmas movies that are funny. This is funny." Most Christmas movies do tend to stick to the heartwarming romance of the season, so it's always nice to see some humor and other fun elements to add to the cookie batter.
Sweeney said, "It has all those elements, and it makes me proud to know that we'll be part of people's Christmas tradition." Thomas was on the same page, saying, "For a while. Yeah."
Fans can catch "A Magical Christmas Village" on Saturday, December 3 at 10a/9c.