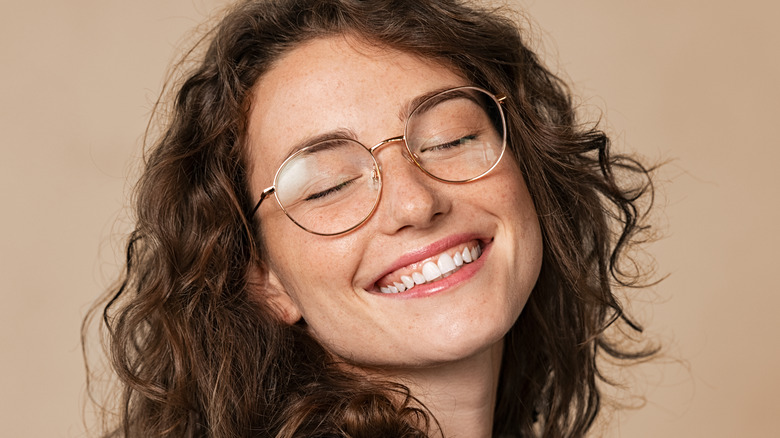 Beauty trends are constantly coming and going. From neon shades to glitter all over the eyelid, some trends are here for just a blip in time. The faux freckle trend is just the opposite. Adding a few dots to your cheeks is not only super simple, but it's a fun way to embrace your natural beauty. Whether it's coming from the sun or a tube, the look is absolutely adorable. And when you're doing it correctly, it won't look like a trend at all.
First of all, freckles will never go out of style because, well, they're natural. If you weren't born with them naturally, there are tons of different ways to add them into your beauty routine. If you already have freckles, you can enhance them a bit more or add them completely if you have none.
When it comes to getting a great faux freckle application, there are two things to consider — the products you use and how you use them. Here's everything you need to know about nailing your self-made freckles, because the trend is really a whole lot of fun.
Choose the right product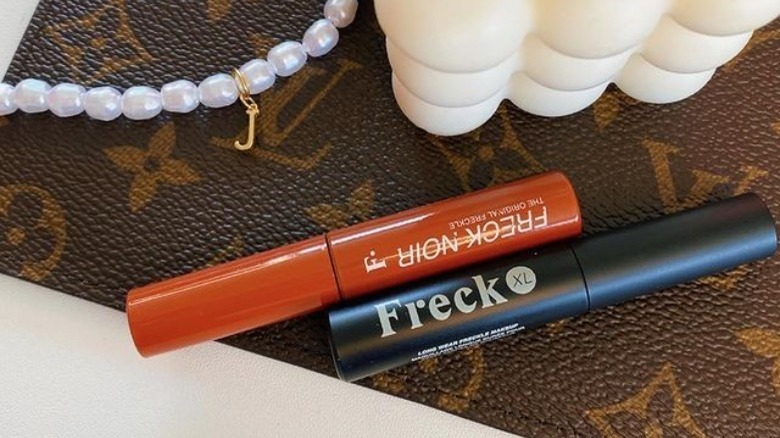 As tempted as you might be to just start drawing some faux freckles on your face, it really does come down to picking the perfect products. While you could easily test the trend out with your brow product, it might not be most long-lasting look. Because if you're going to draw on faux freckles, you don't want them coming off in the middle of the night. That kind of defeats the purpose.
There are tons of different products out there made just to get you the perfect faux freckle game. The brand Freck Beauty actually started out just making products to add the adorable little dots to your face. Not only does it go on just right, but it also is meant to stay on all day. Basically, it's the top of the line when it comes to drawing on your freckles.
Of course, there's no right or wrong way to try out the trend. Like mentioned above, you could easily take your favorite brow product and draw some dots. There's also the option of getting henna, which would make your freckles last the longest, according to Byrdie.
Imperfect your technique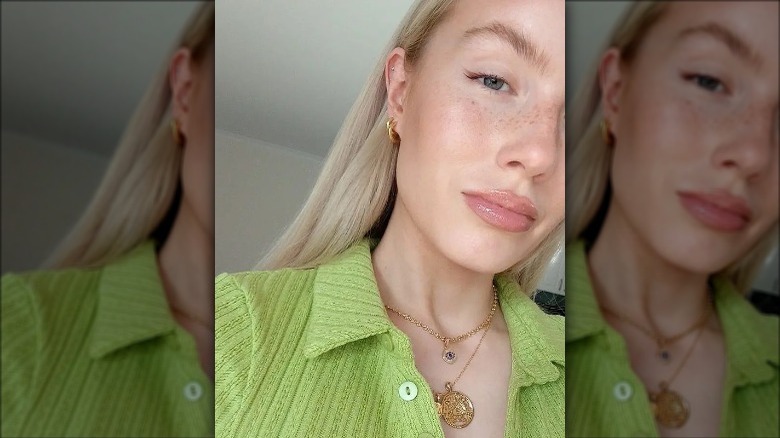 While some beauty trends are meant to be perfected, the faux freckle trend is the exact opposite. According to Ipsy, the way to nail your freckles is to make sure that you're not putting them on too precisely. The beauty brand says to dab and blend the freckles after you put them on. That way, they look like they truly popped up all on their own.
If you really want to up the ante on your freckles, you can add a few drops of face-tanning drops into the mix. Then you're getting a nice little glow along with your face dots, selling the look even more. There's even stencils to help guide you imperfectly as you go, if that's more your style.
When it comes to the faux freckle trend, there's a whole world of possibilities out there. No matter your skill level, this is one trend that you can't go wrong trying.