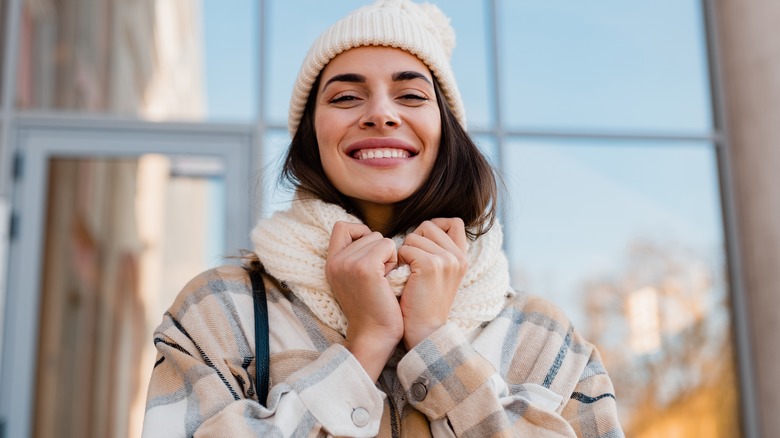 There's no wrong time to buy a winter coat. Whether you just braved your first bone-chilling day and realized that your current coat isn't cutting it or you're looking to shop ahead of time for next season, winter coats will always be there. That's the blessing of different seasonal hemispheres, my friends. Of course, we're not talking about finding any old coat. We're here to talk about finding the best coat for you.
When it comes to finding the perfect coat, it depends on what you're looking for. No, we're not talking about brands. First, you'll have to decide what is more important for you — finding a winter coat for the best price or getting the trendiest style. After you decide that, then you'll have a better idea of the perfect time for you to shop.
There are two very different seasons when you should be shopping for jackets, depending on what's important to you. Here's everything you need to know about when to start shopping, so you can snag the winter coat that's perfect for you.
Get a great price on winter coats starting in January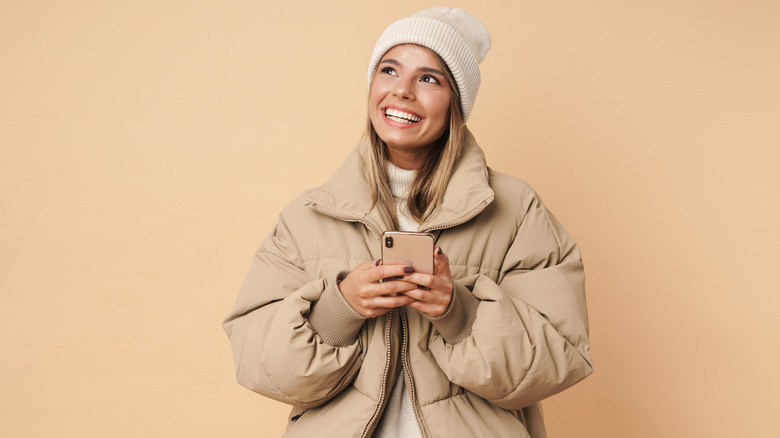 If finding the perfect winter coat to you means snagging one at the best price, then you're going to want to brave the winter snow to get it. According to The Krazy Coupon Lady, the best deals on winter coats start in January and end around March. That's when brands start slashing down the price on their season's coats and hanging them on the clearance rack.
While places like Macy's start cutting prices in January, Dick's Sporting Goods keeps their sales going until March (via The Krazy Coupon Lady). That means great prices on the styles that you've likely had an eye on all season long already.
Of course, there are a few drawbacks of shopping during a sale. As LiveAbout points out, the particular style that you like might sell out or you might not be able to find your particular size. That's no reason not to shop the sales, but it does mean that you'll want to hit the stores early in the year to make sure you have the best chance at snagging the jacket you've been eyeing.
Shop the trendiest winter styles on Labor Day weekend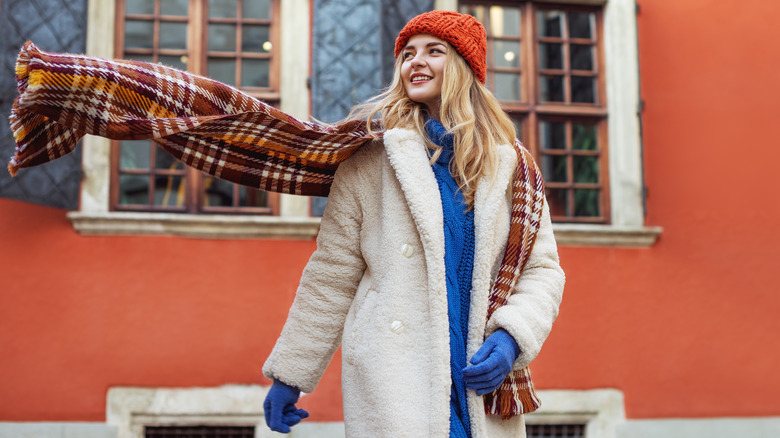 There's another aspect that might come to mind if you're looking for the perfect jacket — the style. If you're looking to be the trendiest one this winter, then forget everything that you just read about shopping during the cold-weather season. According to Lands' End, getting the trendiest style of winter coat means that you're going to start shopping Labor Day weekend.
The obvious positives about this shopping tactic is that you'll likely get some really great deals. Also, you're likely shopping the trends right after you see them on the runway, so you're ahead of Instagram trends. The downsides are that you're shopping ahead of time which means that you won't get to wear it for a while. Also, if you're an indecisive shopper, then you might want to wait until a bit later in the year to make sure that it's the perfect one for you.
There's no wrong way to shop for winter coats, but there are some definite strategies involved in buying the perfect one for you.