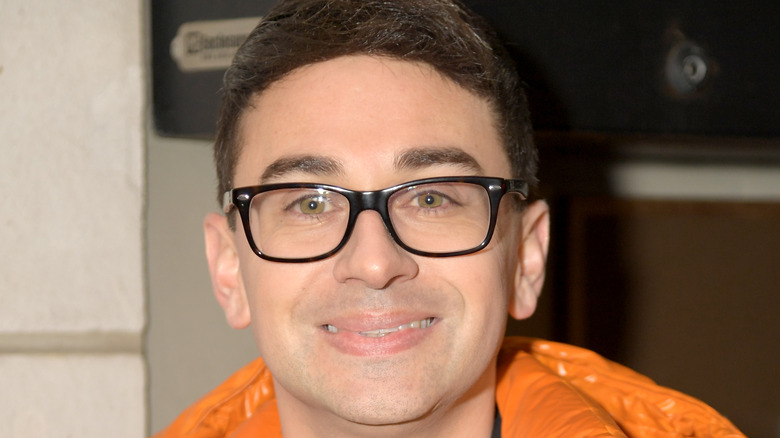 Since its first season in 2004, "Project Runway" has focused on discovering the best fashion designers through fierce competition. And through the years, they've had some incredible success stories as well as designers who ultimately felt let down by the series. With almost two decades on air, the show has undergone many changes with new challenges, judges, and former contestant Christian Siriano even replacing Tim Gunn as the show's mentor.
But, along with the changes to the series, all the past competitors have had years to grow and change away from reality TV cameras. While fans may remember them from their time on the show, many of them seem completely different now as some have furthered their careers in the industry. Though they started in the same place, the designers have all taken very different and sometimes surprising paths. Read on to see some of the most changed "Project Runway" alums and learn where they are now.
Project Runway's first winner still struggled to find success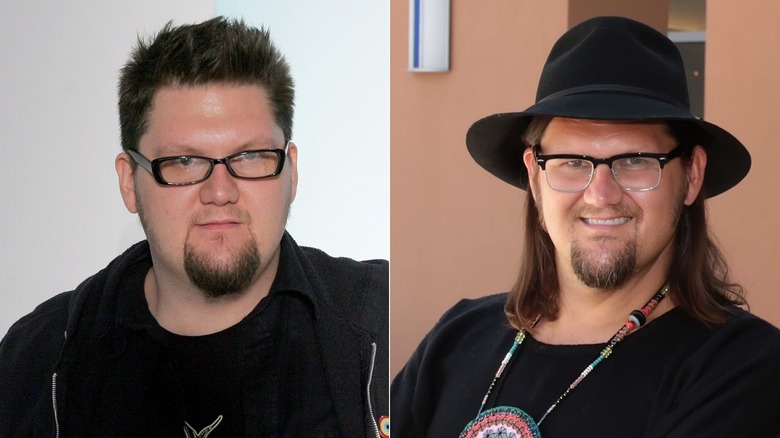 Jay McCarroll was the first "Project Runway" winner. People loved seeing his designs and his personality on the show. But, his big win and the publicity that came with it didn't land him the easy success you might imagine. Speaking to New York Magazine in 2007, McCarroll explained that while he had the skills as a designer, he was unprepared from a business perspective. "What I needed was someone to sit down with me and say, "Here's how you start a fashion label," he said. McCarroll was struggling so much that he was homeless. "I haven't been living anywhere for two years," he said. "I sleep at other people's houses. I sleep here (his studio) if I'm drunk."
Though he had plenty of people interested in buying his designs after the show, McCarroll didn't have the funding to make a product. After winning the show, he was entitled to a $100,000 prize to get his label running, but McCarroll turned the money down when he learned accepting would mean giving a 10% stake in his company to the Weinstein Company.
He has created lines for New York fashion week, including one in 2006, which was turned into a documentary, "Eleven Minutes." The film followed McCarroll's year-long journey to prepare for the runway show. And according to Insider, he's been the stylist for two short films, "Red Skyes at Night: The Story of Flower" (2016) and "Fleur" (2017).
Jeffrey Sebelia designing children's fashion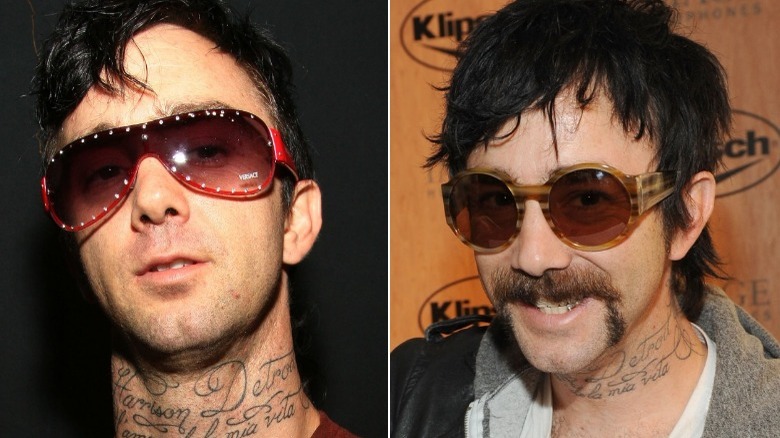 It seems that several of "Project Runway's" champions had a hard time finding their way into the fashion industry after the series. Despite not having the most endearing personality, Jeffrey Sebelia was Season 3's winner. New York Magazine quoted one of the judges, Michael Kors, speaking about Sebelia's attitude, saying, "It certainly was not his charming personality ... I guess he was acting that way in order to become more famous."
In 2007, Sebelia told New York Magazine that he was broke and that his first big project after the show was working on costumes for the live-action "Bratz" movie. He didn't seem thrilled with the job to begin with, but referring to Bratz as "those sl**ty dolls" to the New York Magazine reporter cost him the position altogether, according to LA Weekly.
But, even after those bumps in the road, Sebelia has still built a successful career as a designer. He came back for "Project Runway: All-Stars" in 2013. For a while, he worked as the head designer for the LA brand Fluxus. And he's now launched his own clothing line for children called La Miniatura. People quoted the designer saying that he created the children's brand so that his son could "dress with some dignity!" It's clear Sebelia loves his son as he famously has a neck tattoo of his name, so it seems fitting that he'd also inspire Sebelia's designs.
Christian Siriano didn't want Project Runway to define his career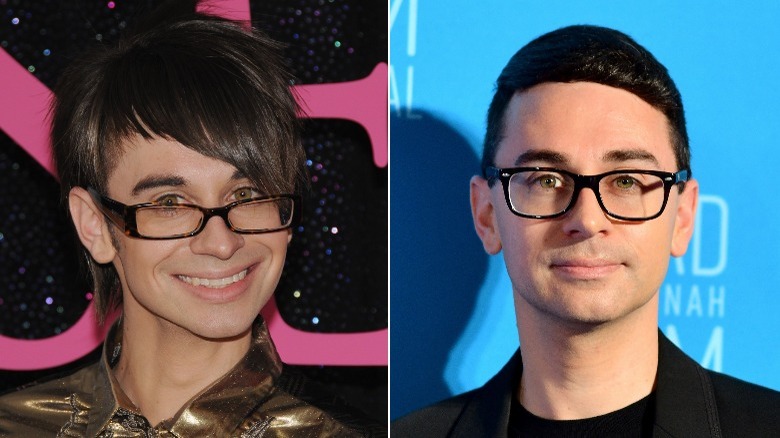 Christian Siriano is probably the largest name from "Project Runway." He quickly impressed both the judges and viewers during Season 4, earning first place in the competition. And his designs have since become a staple at fashion weeks as well as on red carpets worn by celebrities like Cardi B, Whoopie Goldberg, Laverne Cox, Ariana Grande, Lizzo, and more. He's also even been featured in Times Top 100. It's amazing to see how he went from a reality TV contestant to one of fashion's most well-loved designers.
Though it's where a lot of people first heard of him, Siriano told Elle he wouldn't recommend young designers to go on reality TV. "I auditioned when I was 20. I was a kid. Those decisions you make so early shouldn't shape your entire career."
Fortunately for Siriano, he's had a lot of other career-defining moments since "Project Runway." One decision he got a lot of attention for was adding plus sizes to his fashion line, a decision he claims tripled his business. Speaking to Elle, Siriano questioned why more designers don't have inclusive sizing. "Why wouldn't you do that?! Do we not want to triple the business?" He continued by saying, "The whole point of being a designer is to make people feel good; we're here to make people look cute in a dress. You want to look cute in a dress, and you're a size 26? Why not?!"
Leanne Marshall went from bottom two to beloved bridal designer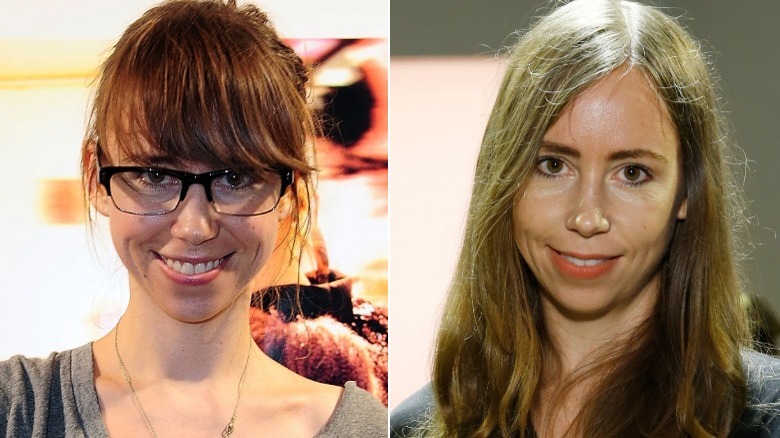 Although Leanne Marshall was ranked in the bottom two during episode 2 of "Project Runway" Season 5, she didn't let that discourage her. By the next episode, she'd climbed to the top three, and despite the stiff competition, her elegant and flowing designs captured the judges' attention and won her the entire competition.
Fresh off of her "Project Runway" win, Marshall moved to New York City to launch her own line, and she's still living there today. Speaking to LamodaChannel, she said, "I'm a New Yorker, I'm always walking all over the city, and that's generally when I get my ideas for inspiration." She's used that inspiration to make a ready-to-wear line as well as beautiful pieces worn by stars like Ariana Grande, Solange, and Carrie Underwood.
Marshall's effortlessly elegant gowns translated smoothly into designing wedding dresses, and in 2011 she launched her wedding line. Since then, she's gained a lot of well-deserved recognition as a bridal designer. She even designed her wedding gown for her 2018 Wyoming elopement. Marshall said she felt a lot of pressure designing her dress to make it perfect, but eventually, she realized that "a dress — just like a partner — will let you know when it's the one. You won't be able to get it out of your head!"
Seth Aaron Henderson's fairy tale ending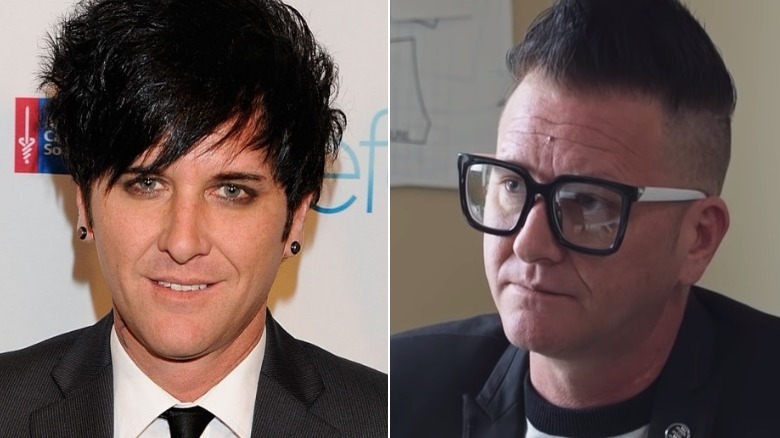 Seth Aaron Henderson not only won Season 7 of "Project Runway," but he also came back to the franchise for "Project Runway: All Stars" Season 3, earning another victory. According to Insider, Henderson focused on creating sustainable fashion after his time on the show. He worked with brands like Earthtec and SolarWorld that had the same vision and included organic fabrics and reused water bottles in his fashion lines.
But, recently, Henderson's career has gone in an unexpected direction. In 2019 he became the lead designer for an Idaho-based company. Idaho isn't known for its fashion industry the way New York or Paris is, but it is the home of Fin Fun, a company that makes mermaid tails. That's right. They make wearable mermaid tails!
Speaking to Idaho Falls Magazine, Henderson said he was ready for a new chapter when he accepted the position, and an outside-the-box company like Fin Fun felt like the perfect chance. "I live in a whimsical world. I have my own world in my head, and coming into a company that's founded on mermaids is right up my alley," he said. Henderson blends his new project and his own style when designing for his runway show for Fashion Week El Paseo. "I was able to draw inspiration from sirens in Greek mythology and put out a collection that represents me as people know me but ultimately relates to the company I'm now working with," he said.
Michelle Lesniak is learning to work with a team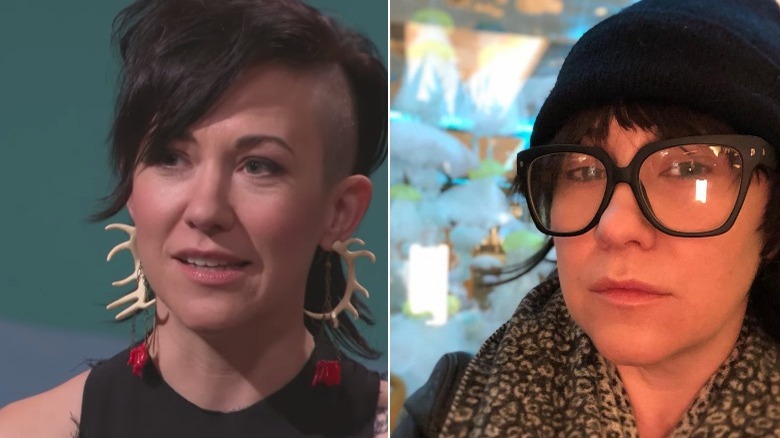 "Project Runway" fans may remember Michelle Lesniak from her time on Season 11 or her time on "Project Runway: All Stars." Lesniak struggled throughout Season 11, which focused on putting the designers in team settings. It wasn't until she got to show her more individual style that Lesniak started winning and eventually won the whole competition. Lesniak told The Hollywood Reporter that she thought she'd have done better from the beginning if they hadn't been working in teams. "I was always on the losing team, it felt like the judges pegged me as a loser, and they never truly got to see my looks and work until halfway through the season."
But, despite working better on her own on the show, the designer was ready to stop being a one-woman show. One of her main goals after winning was building her team. "It's time for an expansion and to take over the world," she said. She planned to start her world domination from Portland. Though many "Project Runway" winners relocate to New York, Lesniak loved said she didn't plan to move. She told The Hollywood Reporter, "I love this town, and I don't think there's any reason or need to leave." Instead of leaving, she opened her own boutique in Portland, although it is currently closed.
Sean Kelly was never scared to take risks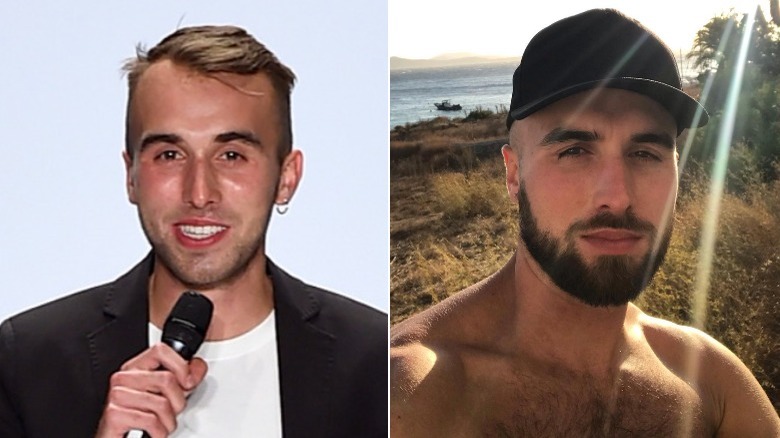 This New Zealander designer wowed everyone in Season 13 with his dress that changed colors under the runway's rain. After such an impressive display, it should be no surprise that he won the whole competition. However, although he bested in the end, some of the big wow moments he designed didn't play as well with the judges. Speaking about his decision to make more risky designs, Kelly told Reality TV World, "I didn't think when I was making it that it was too risky. I was more interested in the ability to create something beautiful, or create something interesting that has a life to it."
After his win, Sean Kelly launched Sean Kelly Studios and came out with runway collections for 2015 and 2016. Although his winning collection on "Project Runway" and his displays in the following years were for women's wear, Kelly has since moved back into designing men's clothing. According to Insider, Kelly is still living in New York and working as a designer for Hercules, a luxury men's swimwear brand.
Maya Luz took time to learn and grow
Maya Luz was a competitor in Season 7 of "Project Runway," but she didn't complete the show. Luz was only 21 and a recent graduate when she came on the series. Although her designs were quite impressive, the pressure of the competition proved to be too much for her. When the contestants were asked to design a dress and told that Heidi Klum could wear it, Luz didn't feel ready for the challenge.
During an interview on the series, she said, "I don't know if I can do that. I want to prepare myself more." She felt like she was still relatively young and had a lot more she wanted to do and learn before taking on that kind of project. After talking over her concerns with Tim Gunn, the designer decided to bow out of the competition early. Although many fans were sad to see the talented designer go, she hasn't left the world of fashion. She's now grown enough to come out with her own fashion label and has a successful accessories line with uniquely shaped bags, jewelry, and face masks. It seems like taking the time she needed paid off well.
Ashley Nell Tipton's health scare and weight loss journey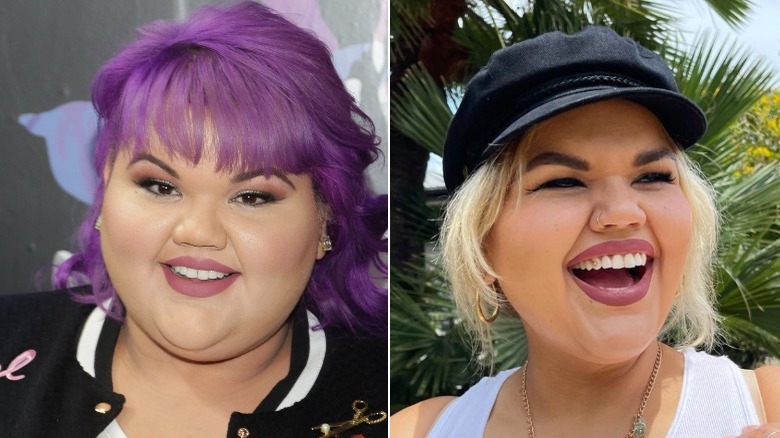 During her "Project Runway" audition tape, Ashley Nell Tipton said she was first inspired to make clothes because she couldn't find clothing in her size. So, going into the show, creating fun, fashionable plus-size clothing was an important part of her mission. And after winning the show, she continued designing plus-size fashion, creating her own line as well as partnering with JC Penney on their collection.
In 2017, Tipton opened up to People about getting gastric bypass surgery. While still a body-positive advocate, she had a health scare that made her want to lose weight. "It had nothing to do with how big I am. I still wanted to be plus-size, but I wanted to be plus-size in a way I can work with, and at that point, I didn't feel like that," Tipton said.
Deciding to have such a major procedure wasn't something the designer took lightly, but after weighing the pros and cons, she decided it would be worth it. Since her surgery, Tipton said she'd seen amazing results, but she still wants to focus on plus-size fashion regardless of losing weight. "If I decide to start designing in smaller sizes, then so be it, but right now, plus-size women and men are my focus. I'm so passionate about it that I don't have any other plans to go anywhere else," Tipton said.