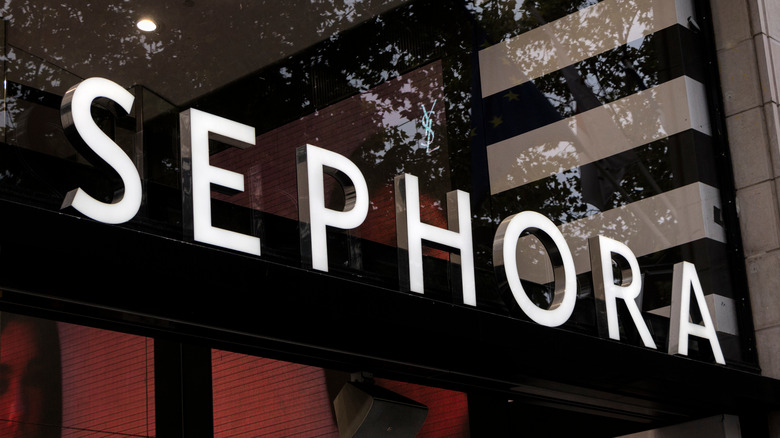 Chances are you have a list of holiday gifts to buy, and hopefully, by this point, you're well on your way to crossing off all the names on it. However, you might not have remembered to grab the all-important stocking stuffers just yet. Sometimes these smaller items are complicated because people only include larger items on their gift lists. That makes it hard to know what the people you buy stocking stuffers for want or need. However, ET Online noted that the stocking is one area you can get creative with, making it an enjoyable part of your holiday.
If you haven't started this shopping task yet, there's good news. You can quickly pick up the smaller items you need to fill a stocking, especially if you head to a store with a large variety of products like Sephora. The retailer features over 3,000 brands and private label personal and beauty care products. At Sephora, you're sure to find something for nearly everyone's stocking. Read on to find out the top five stocking stuffers you can pick up at Sephora.
Lilly Lashes Lite Faux Mink Lashes add a glamorous touch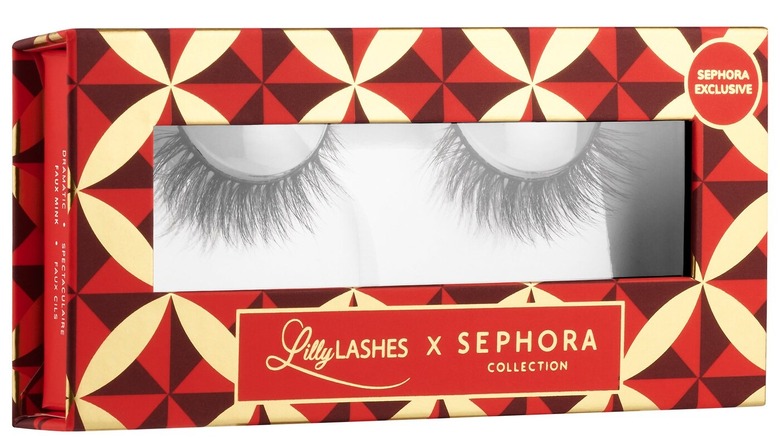 For the makeup obsessed on your list, try the Lilly Lashes X Sephora limited edition Lilly Lashes Lite Faux Mink Lashes ($10 Sephora). They come in two styles — Sleigh'd and Mistletoe. These quality faux eyelashes will add natural-looking length and volume to any glam look. Lilly Lashes use the most luxurious faux mink material and are vegan and waterproof. These lashes last for up to 20 wears with proper care. Plus, the festive gold and red or green and gold box will fit easily into nearly any stocking. So far, they have a 4 star out of 5 rating.
Weighted Eye Mask aids in sleeping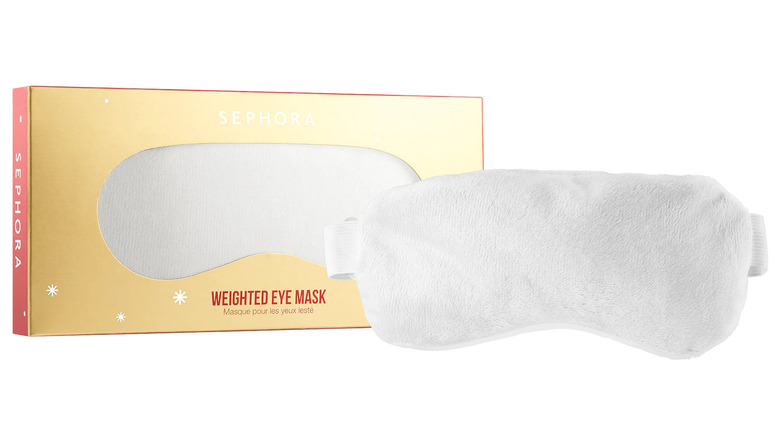 This Sephora Collection Weighted Eye Mask ($12 Sephora) makes an excellent stocking stuffer for nearly anyone on your list since everyone sleeps. This soft eye mask blocks light and warms and provides pressure to help relieve eye tension. Plus, it includes an adjustable strap to ensure a customizable and comfortable fit for everyone who receives it. Reviewers rated it 3.7 stars on the Sephora website, with several mentioning its weight and that the weighted part can be easily removed if necessary.
Cleansing & Exfoliating Wipes remove impurities from the face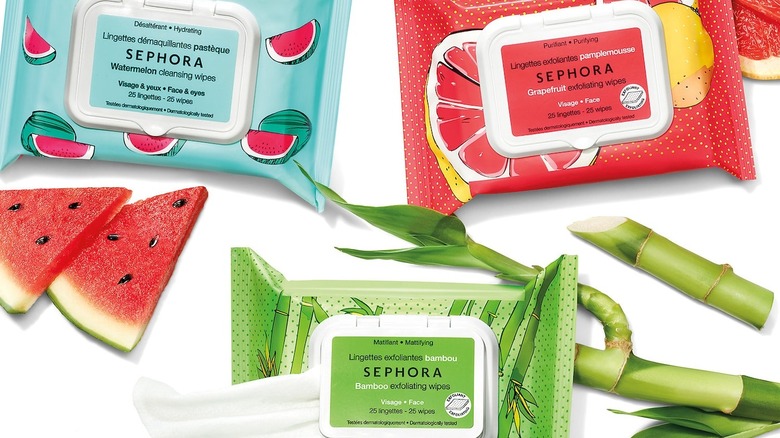 These Sephora Collection Cleansing & Exfoliating Wipes ($8 Sephora) come in several varieties and work for normal, combination, and dry skin types. They feature an exfoliating side to help the user eliminate impurities and dead skin. In addition, they are rinse-free cleansing wipes that remove face and eye makeup, as well as dirt, oil, and other impurities from the skin. Everybody has to cleanse whether or not the recipient wears makeup, making this an excellent stocking stuffer. These cleansing wipes have a 4.4-star rating.
Lord Jones Mini High CBD Formula Bath Salts soothe sore muscles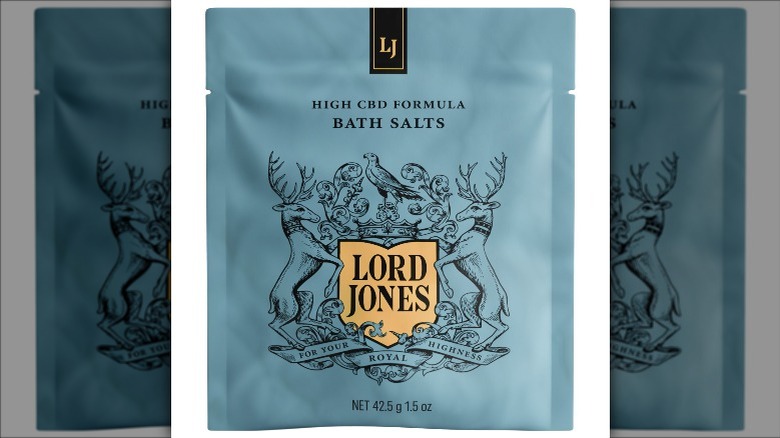 Treat your favorites to a luxurious bath experience with these Lord Jones Mini High CBD Formula Bath Salts ($9 Sephora). This 1.5-ounce package of bath salts includes 240 mg of CBD. It will help soothe aching muscles from an intense workout or provide a lovely evening of self-care. These bath salts work well for normal, dry, combination, and oily skin types. With a perfect 5-star rating, this is one stocking stuffer that's sure to be used and appreciated.
TWEEZERMAN Pink Perfection Mini Slant Tweezer travels in carryons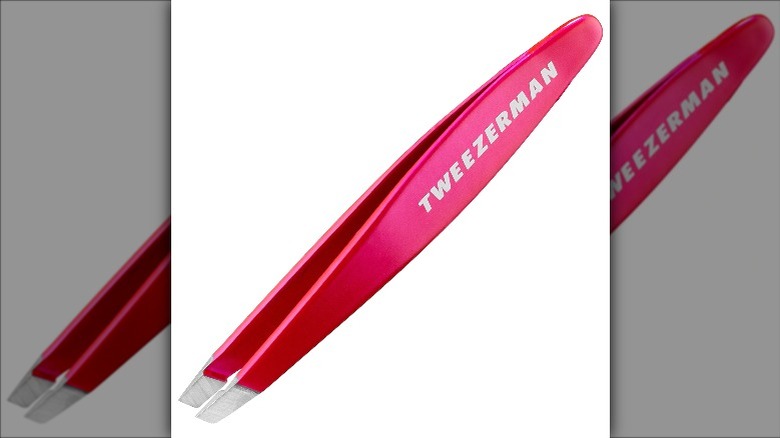 Finally, treat everyone on your list to these TWEEZERMAN Pink Perfection Mini Slant Tweezer ($15 Sephora). Everyone needs a handy pair of tweezers that work well, and these fit the bill. The best part? These tweezers are TSA travel friendly, so there are no worries about getting on an airplane with them. They've wracked up an impressive 4.5-star rating, with users loving that they fit easily in your hand and travel well.