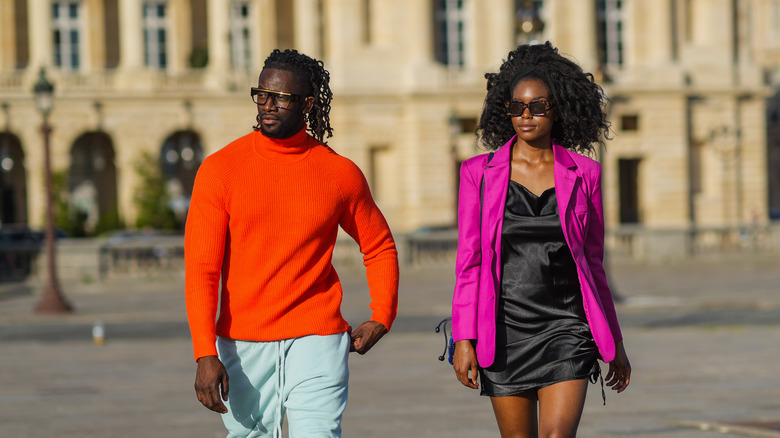 Fall is almost upon us, and already, the hottest trends of the season are being seen. They are worn by influencers and bloggers, and then shared to social media. They are featured in the windows of stores and on the homepages of online shops. They are in glossy fashion magazines and on the runways.
For instance, both suits and slouchy jeans are in right now, as are puffy, quilted, and fuzzy accessories. In the beauty department, expect to see more plaid and polka dot nail art. When it comes to popular hair trends, shaggy cuts, bobs, and curtain bangs in silvers, caramels, and smoky blondes are the way to go.
Many may be familiar with the hottest clothing items and the hottest ways to enhance these items for fall 2021 — but which exact colors are trending? What palette is on the rise and will continue to be all the rage?
Bright and bold is the way to go for fall 2021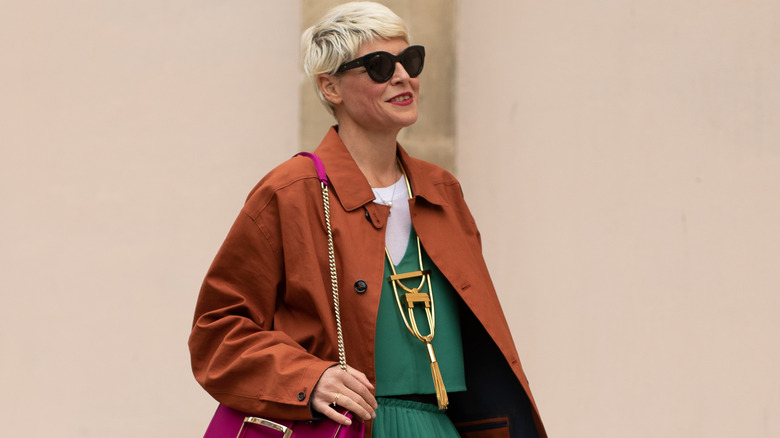 This autumn, get ready for lots and lots of bright and bold colors, such as grass green blouses, tangerine pants, fuchsia suits, cobalt shoes, canary yellow dresses, and violet pieces of jewelry (Who What Wear even lists some examples to browse through and shop).
Already, this fashion trend has been seen in runways shows, with reds from Moschino, Molly Goddard, and Victoria Beckham; electric yellow from Victor Glemaud, Claudia Li, Proenza Schouler, Prada, and 3.1 Phillip Lim; and hot pink from Christian Cowan and Prabal Gurung, as reported by PopSugar.
Highly saturated shades will also be trending for beauty looks. For instance, a vibrant red lip is like a cherry on top of the perfect outfit, while purple shades like plum should also be considered this season (via PureWow). Additionally, Bleach London's Alex Brownsell told Vogue that dip-dying your hair a striking hue is a "great style for anyone trying an experimental color for the first time."