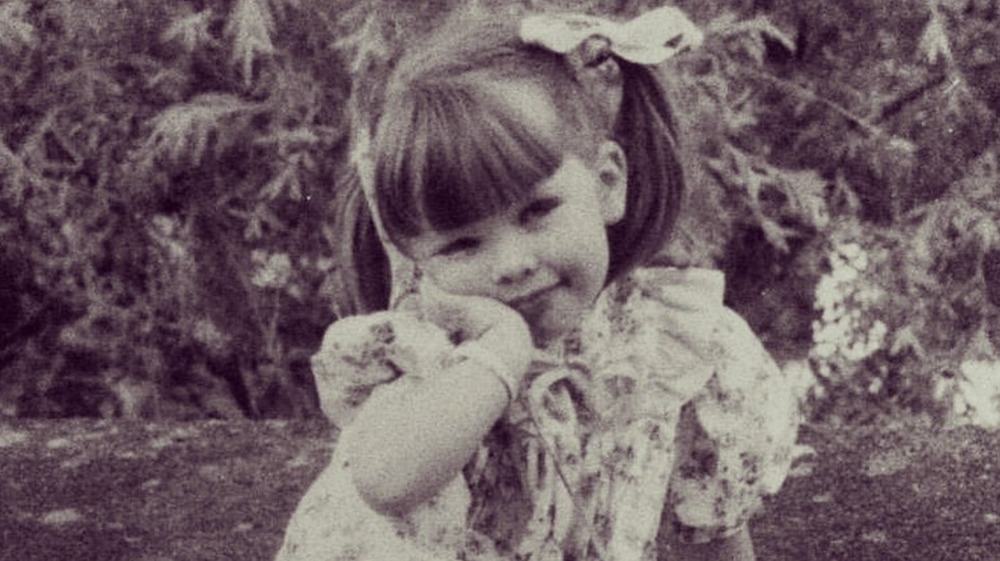 Nicola Coughlan has undergone a stunning transformation. When the period-drama Bridgerton dropped on Netflix, it seemed like everyone was watching. The newest show from television producing icon Shonda Rhimes had everything that a viewer could want: romance, amazing costumes, sexual tension, and a well-paced plot.
Of course, there were some breakout stars in Bridgerton, one of them being Coughlan, who brought 17-year-old Penelope Featherington to life. One of the three Featherington sisters, Penelope brought an earnestness to the screen; as she navigated her first London social season, she also brought relatable elements to the plot. We've all had feelings for a boy who doesn't like us back, we've all felt out of place at parties, and we've all tried to dodge uncomfortable situations. Through Coughlan's performance, Penelope stole so many scenes.
It took such a cunning actress to pull off Penelope's multi-faceted character, and Coughlan was clearly perfect for the part. So who is Coughlan and how did she make her way to the Bridgerton world from her Irish origins? Here is the stunning transformation of Nicola Coughlan.
Nicola Coughlan was just 6 years old when she decided to pursue acting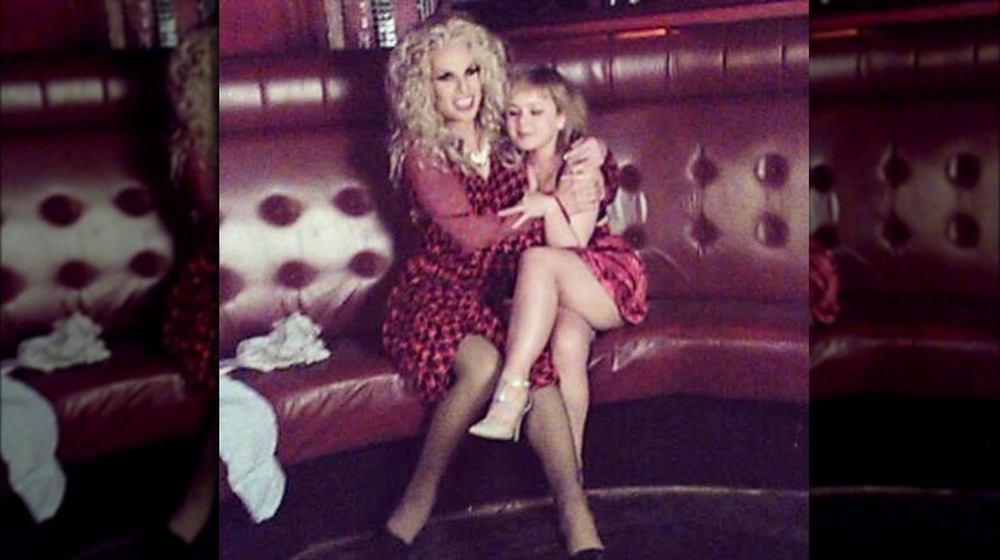 Well before she made her way to the 1813 world of Bridgerton, Nicola Coughlan navigated life as the youngest in her family, a role that's challenging enough without the added stresses of lines, staging, and performance. She told the Galway Advertiser that being from such a big family with bold personalities encouraged her to "stand out." "That was perhaps the seed of my love of acting," she recalled.
Coughlan also explained that her love of the theatre and of performing was sparked into action when she went and saw her older sister perform in a school play. She was left amazed, she said. "I was only 6 and went to see the play wearing my mum's old sequined waistcoat from the 1960s; my sister probably saw this sparkling child in the audience looking at her," she continued. "From then on I was determined that acting was something I wanted to do." If only we all figured out what we wanted to do at such a young age — our 20s would've been so much easier.
Nicola Coughlan's brother and close friends were a big part of her early acting days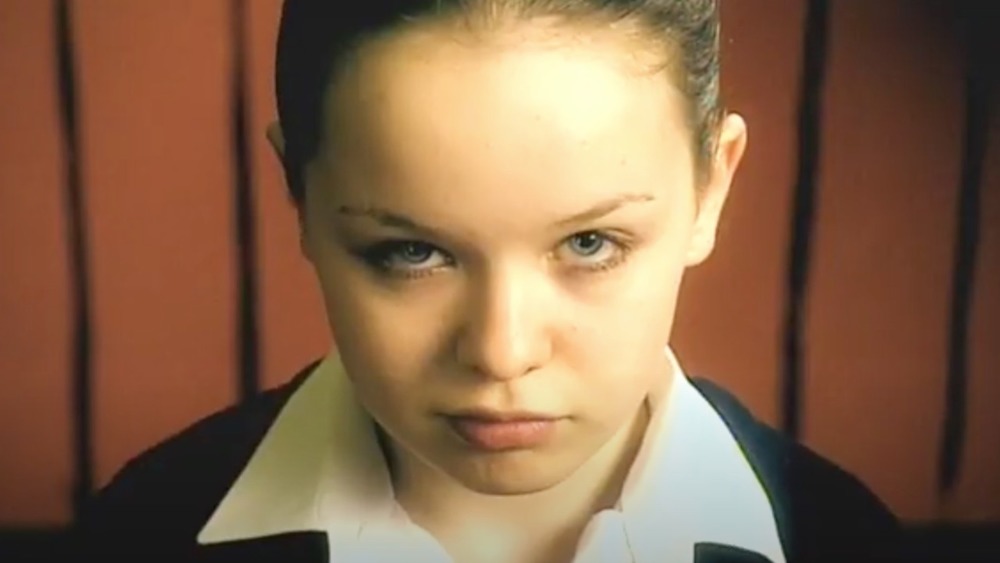 We love a supportive friend group, and both Nicola Coughlan's siblings and friends in her school days were there in the early days of her acting career. She told the Galway Advertiser that her favorite aspect of being in school was taking part in the plays and musicals, and although she never really landed the leading role (she chalked it up to her lack of singing voice), Coughlan said that she became involved in any way she could. That's when her brother stepped in.
"My brother bought me a video camera when I was a kid and any time my friends came over I'd film them and have them star in my home movies or we'd recreate episodes of Friends and scenes from our favorite films, so acting was a constant thing when I was younger," she explained. We can see it now — the reenactment of the famous "Pivot!" scene, or the iconic appearance of the holiday armadillo (where does one buy an armadillo suit?). One thing's for sure, leave it to your friends and siblings to have your back.
Nicola Coughlan used her school days to hone her craft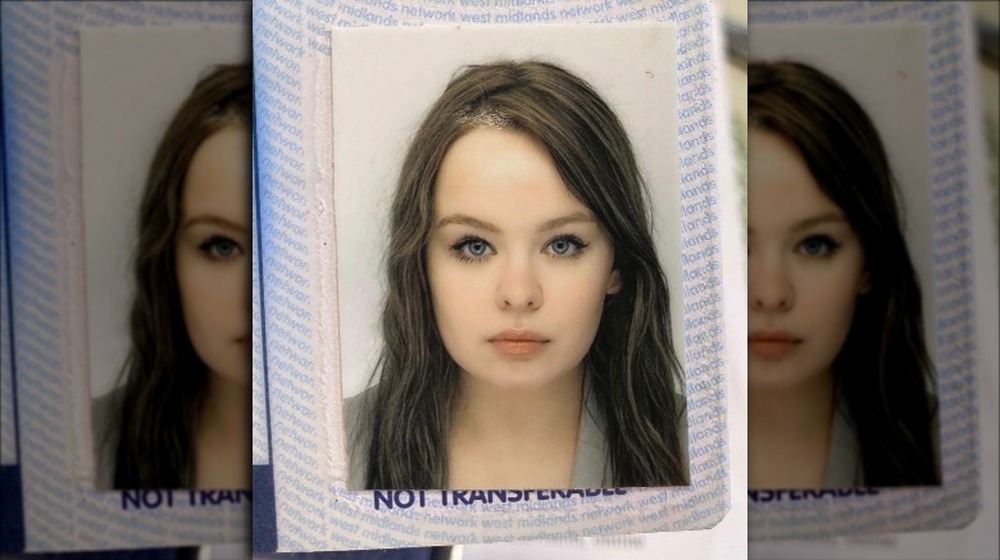 Nicola Coughlan started her schooling in Galway, Ireland, and studied English and Classics and NUI. From there, she really took it upon herself to delve into acting, and sought out the necessary education for it. According to the Galway Advertiser, Coughlan attended both The Oxford School of Drama and the Birmingham School of Acting, where her acting chops really took shape. "I absolutely loved my time in Oxford and Birmingham," she gushed. "Applying to them is difficult and I don't envy anyone trying to do it. When I got to Oxford it was like I had found my childhood dream, some of the people I met there are my best friends still." She added that it was an overall wonderful experience.
Of course, Galway is still very near and dear to Coughlan's heart, and she's even come up with a brilliant joke about it to catch peoples' attention. "I'm definitely a Galway girl," she revealed. "I sometimes lie and tell people that Ed Sheeran wrote the song ["Galway Girl"] about me and sometimes they believe me and then it gets really awkward" (via People).
Nicola Coughlan made her screen debut in 2004 in this controversial short film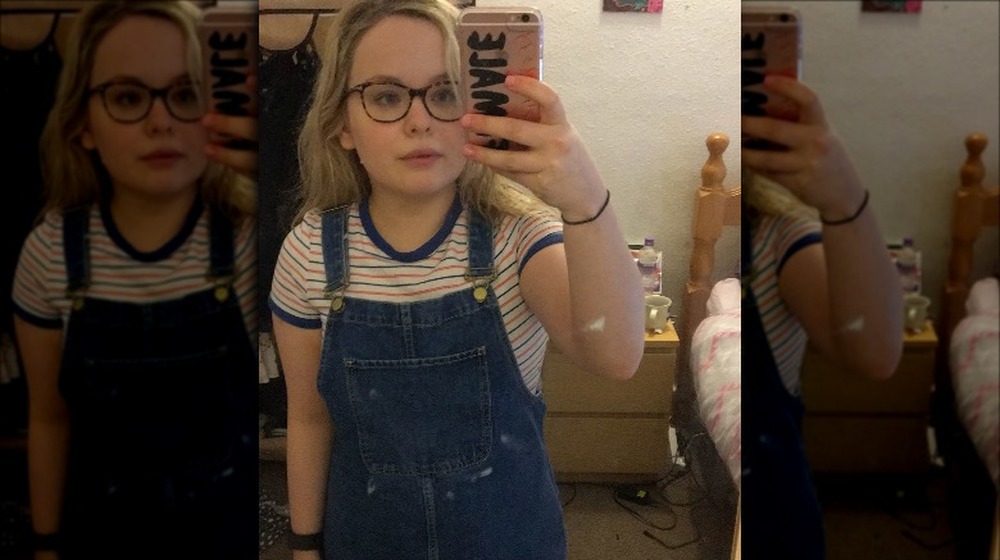 A lot of us do some crazy things early on in our careers just to make a name for ourselves, and that was the case for Nicola Coughlan and her on-screen debut. She told the Galway Advertiser that her first screen role was in a short film entitled The Phantom Cnut, which got a lot of attention for its name. "I made that film so long ago!" she shared. "It was quite controversial at the time because of its title. That was my first short film experience and it played alongside Mark O'Rowe's Intermission so it got good exposure."
Of course, it was the early 2000s, so Coughlan went to the short film's premiere in an outfit that all us Limited Too girls would be proud of. "I remember going to see it premiere and I wore a gypsy top, flares, and a scarf belt," Coughlan tweeted. "It's called fashion maybe you've heard of it." The gig clearly worked in Coughlan's favor and exposed her to the world of television, but it might not be the performance that her career will be remembered for.
Nicola Coughlan was a struggling actress for most of her 20s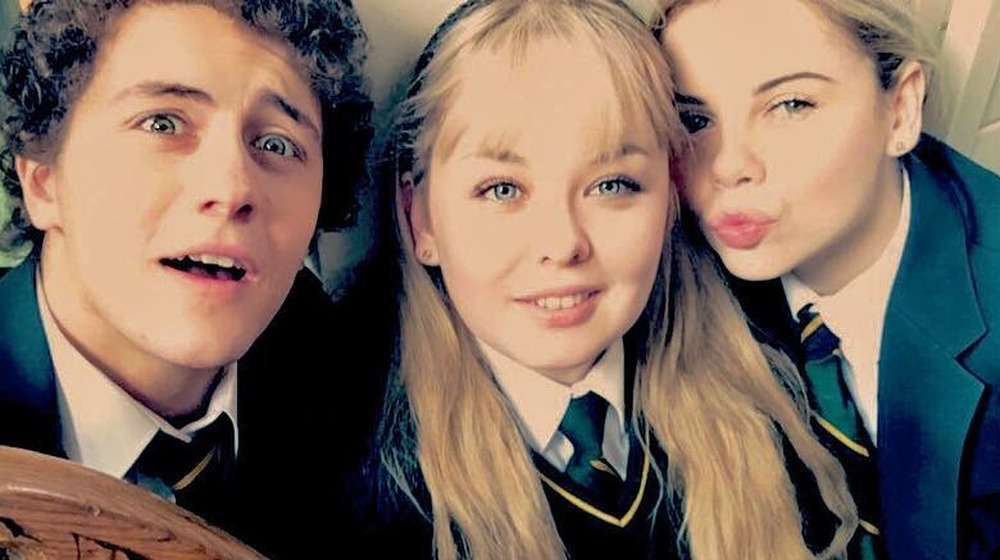 The horrific, wonderful, awful time known as your 20s is rough, there's really no denying it; even the most put together of us struggle from ages 21 to 28. We've all taken jobs in our 20s that are questionable, we've all been yelled at by an angry customer or a patron whose coffee order we got wrong — it's a decade of messing up. And as noted by Elle, Nicola Coughlan's 20s were much like ours, and despite having been in the acting world since age 9, her decade post-school wasn't easy.
"My 20s were crazy tough," she recalled, a sentiment very indicative of the starving young actors who all doubt the industry at some point. "I was broke all of the time. If I wanted to buy a coffee, I'd be terrified my card would get rejected. It was all that stress." Of course, success would be waiting for Coughlan just around the corner in her 30s, but as stressed 20 year olds know all too well, the weight of the world in that decade can be pretty brutal.
Nicola Coughlan found her way to theater productions early in her career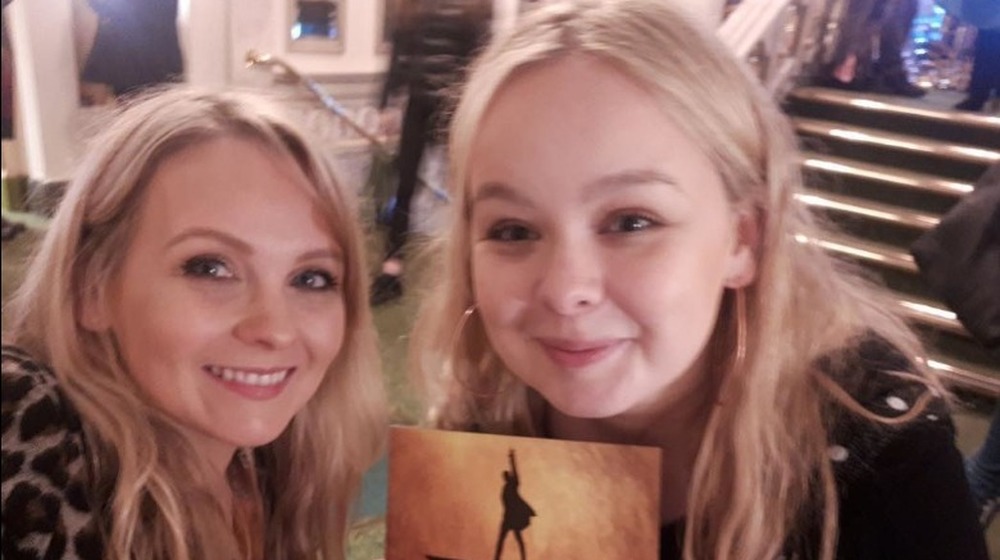 Before she was Penelope in Bridgerton, before she was Clare in Derry Girls, Nicola Coughlan made her career out of a number of live theatre roles. Anyone familiar with the differences between theatre and television knows that the money isn't in theatre acting, the audiences are hard to fill, and the work of being prepared for live acting is pretty brutal.
But Coughlan told Elle that her early career in the theatre gave her a kind of tenacity that's been present throughout her entire career, and isn't going away any time soon. "Because I come from a background in theater and doing little fringe plays, and wondering if 20 people would come to see it, I think that hunger and fear don't leave you," she said. "I'll always have that motivation and drive to be like, 'Please come and see my play.'"
People watching Coughlan's performances is something that she probably won't have to worry about anymore. As noted by The Hollywood Reporter, 63 million households watched Bridgerton in its first 28 days on Netflix.
Before making it big, Nicola Coughlan relied on her family for help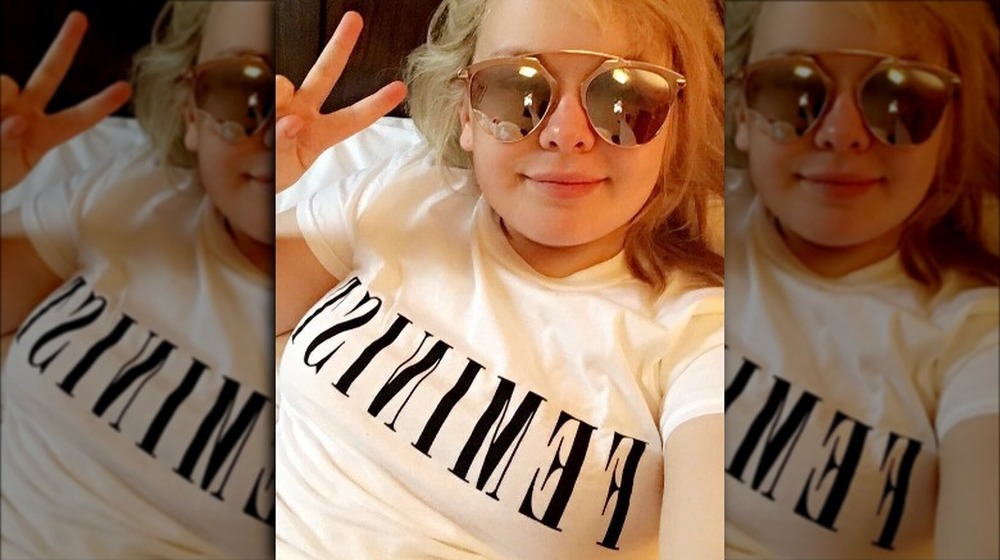 The years that make up your early career can be pretty brutal, and we can't imagine just how intense the acting world is. And unfortunately, some of the stresses got to Nicola Coughlan before she made it big. As noted by The Cinemaholic, 2011 was particularly tough for Coughlan; she was consistently looking for work and was disappointed for not finding roles as quickly as she wanted to. Additionally, she was "broke" and the entire process of her profession was "disconcerting."
After not being able to land an audition for almost a year, Coughlan moved back to her parents' home in Ireland. There Coughlan was waring with her own thoughts, thinking that she'd "failed at everything" and had severely let herself down. She wasn't doing so hot when it came to finances, either, so she ended up taking a part-time job at a local optician's office.
Fortunately, by the time an open casting call for Jess and Joe Forever landed on her plate, Coughlan was ready for the task and her family supported her all the way.
You won't believe the book Nicola Coughlan read that transformed her early career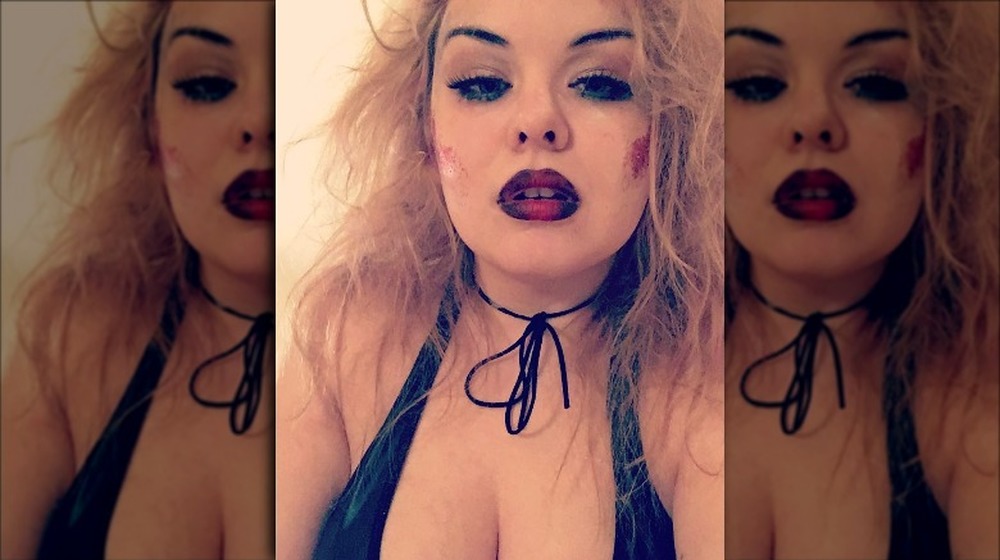 There are some television creators that we all look up to: Aaron Sorkin, the mastermind behind The West Wing; the (time traveling) creators of The Simpsons; and of course, television's icon and producer extraordinaire, Shonda Rhimes. The creator behind shows including Grey's Anatomy and Scandal, Rhimes is the pinnacle. And it looks like Nicola Coughlan knew that early on, because in the early years of her career, she picked up Rhimes' book The Year of Yes.
According to Elle, Coughlan read the book "during her trying early acting days," but never imagined that she'd one day work with the woman behind the book and the iconic shows. So when the day came that Coughlan met Rhimes at the Shondaland studios, it was quite the moment. "I really held her hands like Oprah does to people," Coughlan revealed. "I had never done that to anyone in my life. There was a voice in my head that kept saying, 'Let go of Shonda Rhimes. This is weird.' But she couldn't have been more gracious and lovely." We love stories like this.
Before she had her massive platform, an unknown Nicola Coughlan advocated for marriage equality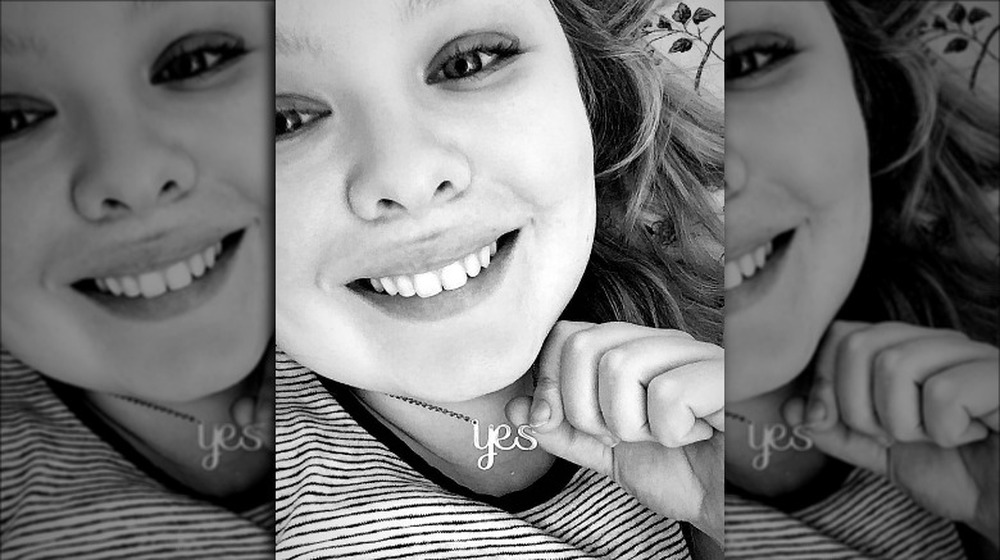 There are some things that fame allows for — the cameras, the clothes, the awards — that sound great. But life before fame had some perks for Nicola Coughlan, especially when it came to her advocacy; anyone who follows Coughlan on social media knows that she's outspoken when it comes to human rights, but her days before fame made it a easier for her to navigate her advocacy.
According to The Guardian, Coughlan spent a portion of 2015 traveling around neighborhoods going door-to-door to rally support for Ireland's equal-marriage referendum. "This was pre anyone knowing who I was, so I didn't have a big platform to do stuff, but I did what I could," she explained.
Then in 2018, Coughlan did a very similar thing and threw her support and energy into the referendum regarding abortion. But unlike three years prior, she didn't have her anonymity to help her out. "I was still within a learning curve of going: 'Well, I'll just say stuff, cos I've always said it and that should be fine'... Then, y'know, people get very vicious," she said.
From a part-time job to Derry Girls: Nicola Coughlan got her big break as Clare Devlin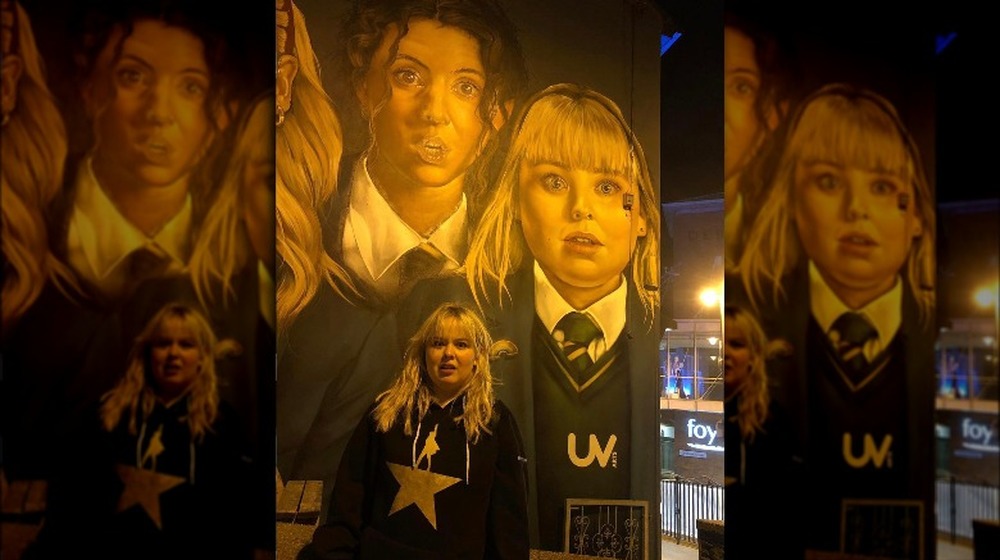 Before she was Penelope in Bridgerton, Nicola Coughlan was Clare Devlin on Derry Girls, and she got fame (and a career boost) from the show. "It's really hard to wrap your head around," she said, as noted by Elle. "Four years ago, I still had a part-time job. I was working in an optician's. I was living at home with my parents." But once Derry Girls came onto the scene, Coughlan's life was changed forever.
Additionally, Derry Girls allowed Coughlan to revisit her teenage years; she also told the Galway Advertiser that it gave her the chance to take part in complex female relationships on-screen. "A lot of female roles on screen can be one-dimensional, you don't really believe in them, but Derry Girls reminded me of how me and my friends were as teens and it was so great getting to play characters like that," she gushed. "Myself and the other Derry girls all lived in the same apartment block during the shoot and it just felt like a big sleepover with us all there together." Sign us up.
Nicola Coughlan transformed from a working actress into a fearless advocate for equality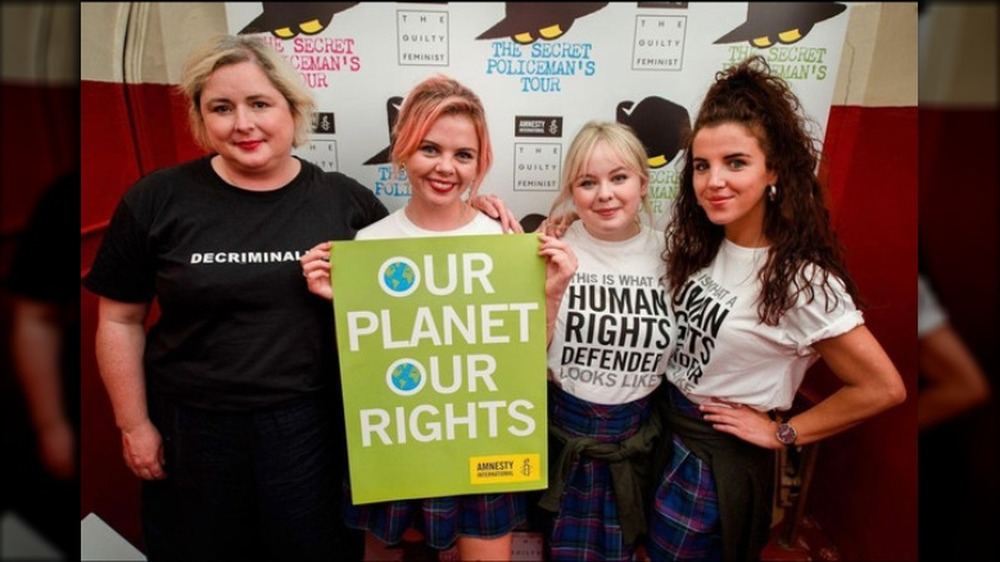 Nicola Coughlan is known for her dynamic roles and her never-aging skin — something that we really need in our lives too — but as her career progressed, Coughlan began to use her platform to speak out against those criticizing actresses and their bodies. She even took to The Guardian and wrote a column about her thoughts on the matter. "I'm very lucky to get to use my body to become all these fascinating women. But the prism through which my body is viewed is inescapable," she wrote. "Something in our society tells us that women's bodies are fair game for scrutiny in a way that men's simply are not."
If it wasn't clear enough that Coughlan wasn't about to put up with unfair remarks, she made it into the headlines for taking on the Daily Mirror. After the publication wrote a derogatory remark about her BAFTA look, Coughlan tweeted directly at them, and then went on to sell the dress. She raised over $6,000 and gave it all to charity, as noted by The Guardian. Word to the wise, don't mess with women or our bodies.
Nicola Coughlan became best friends with this iconic star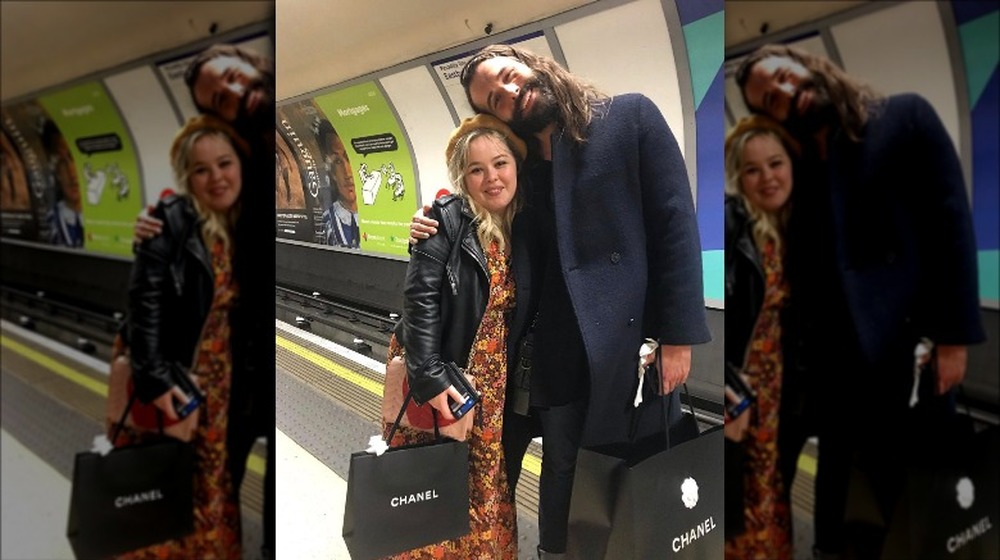 While Nicola Coughlan's character in Bridgerton is best friends with spunky and barrier-breaking Eloise, Coughlan herself is best friends with a real life superhuman. That's right, Coughlan is besties with none other than Jonathan Van Ness, the grooming expert on Netflix's Queer Eye; yes, it's the Netflix crossover friendship that we never knew we wanted, but now absolutely need.
So how did these two meet? "Basically, I printed [their] face on a jumper and posted a picture of it," Coughlan told Bustle. "I just figured if I could take a little bit of [their] energy onto set with me I would get up and be ready for the day and feel happy even if it was 4 a.m. So I had this hoodie made, and [they] saw it on Instagram and messaged me like, 'Girl, I love you!' and since then we've hung out a lot." We LOVE it.
Since then, Van Ness and Coughlan have attended Elton John's Oscar party together, had cute London excursions together, and Van Ness even visited Coughlan on the set of Bridgerton. We love to see it.
Nicola Coughlan transformed into her Bridgerton character thanks to this trick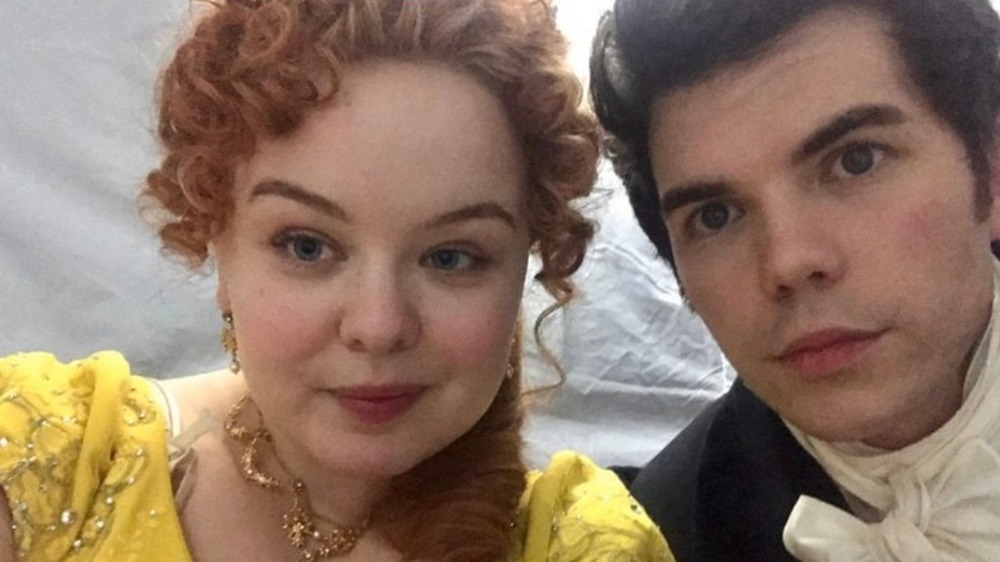 One of the biggest draws to Bridgerton is the stunning costumes, hair, and makeup. The period drama serves looks in every scene — the hair is high, the dresses are corseted, and the jewelry is out of this world. But in order to transform into Penelope Featherington, Nicola Coughlan had to wear a red wig — something that apparently was very surprising to some. "I didn't realize people thought this was my real hair, to the extent that a driver on set once saw me without it four months into filming and asked me if it was my first day on the job," she tweeted. But honestly, Coughlan looks great as a redhead!
So why did she wear the wig and completely transform her hair color? Well, Bridgerton's hair and makeup designer, Marc Pilcher, said that he was inspired by a number of elements when creating the look of the show. "I like to see how I can represent a character's personality through the hair and makeup," he told Vogue; given that Penelope's character is bouncy, fun, and bold, red curls were the perfect fit.
Nicola Coughlan was surprisingly relatable during quarantine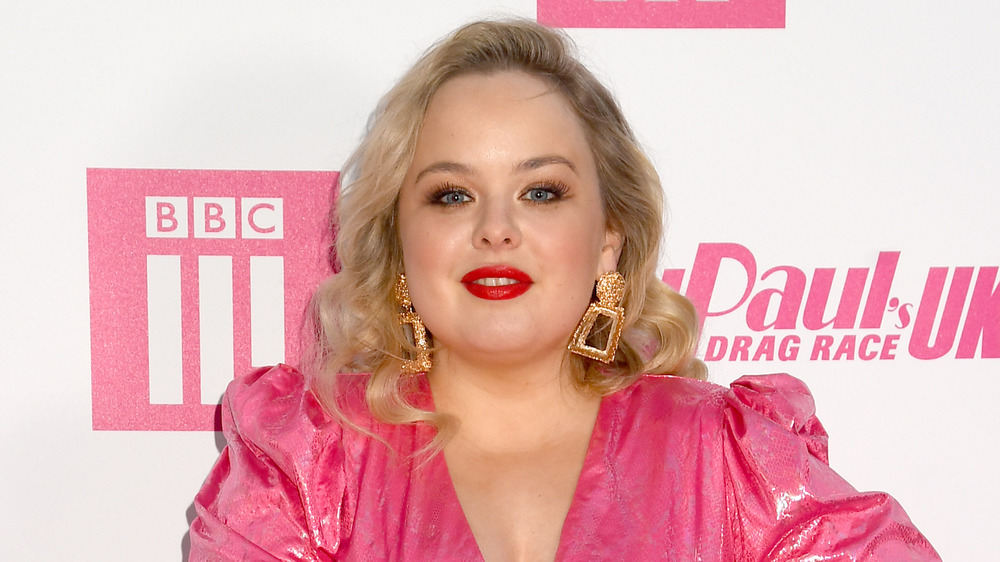 If you haven't been able to tell by now, Nicola Coughlan really has transformed from a small-time theatre actress into a bonafide star, and we're convinced that we haven't seen the last of her. But just as the coronavirus pandemic forced a lot of us inside, Coughlan returned back to her Irish roots during quarantine.
Coughlan told Elle that she was brought back down to earth while quarantining with her mom in Ireland, and even spilled on the chores she had to do. "She makes me do all the cooking, the cleaning," she revealed. "I've been painting walls. I've been laying flooring. I've been cleaning toilets. They have no problem putting me to work." Honestly, our moms would make us do the same thing.
But it's that type of humility that Coughlan still brings to her work. "I thought, 'What if you get the job you think you've always wanted and it doesn't fulfill you?' But it really does. That will never not be a privilege for me," she added. We love her, case closed.